As global marketing advances, parts manufacturing bases have shifted overseas. Our company has done its best in processing and assembly in order to produce high quality products. As a result, we are functioning as an OEM manufacturing factory. Since we support client manufacturers from the development stage, we are highly valued and trusted for our original stance in prototype manufacturing, bringing in.
Automotive technology has shifted towards tender loving care, and our parts technology ensures safety and environmental protection.
Urawa mainly manufactures various gear boxes and gear housings. They are critical safety parts of steering devices which are essential as one of three major features of cars. Our company cooperates with aluminum die-cast makers and performs integrated manufacturing, from materials to processing, and is able to fill orders ranging from small lot production of spare parts to mass-produced goods.
Steering devices are composed of various processed goods, such as aluminum die-cast items and iron castings. Our company works on manufacturing of various parts with unique production technology and production system.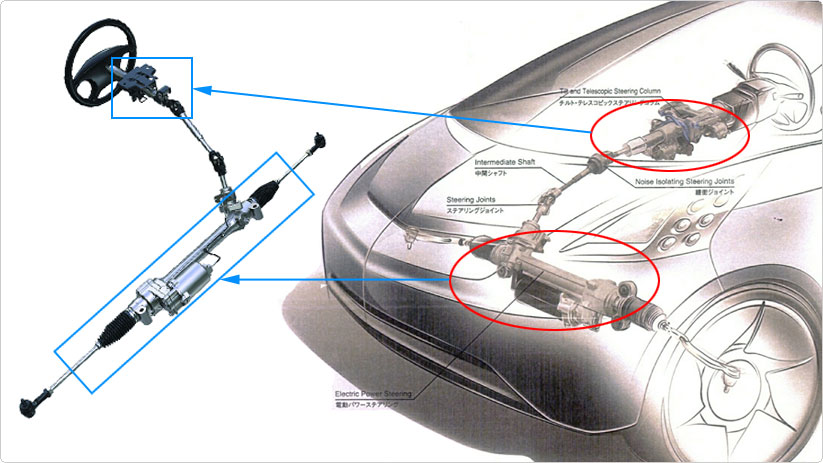 Hydraulic power steering parts
(for cultivators, buses and trucks) ferrum casting products 1,500pieces/month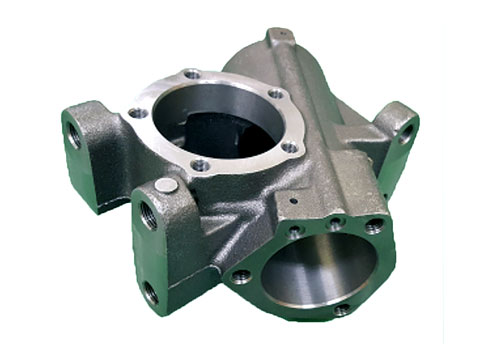 Parts of electric power steering (for general passenger cars) aluminum die-cast products 32,000 pieces / month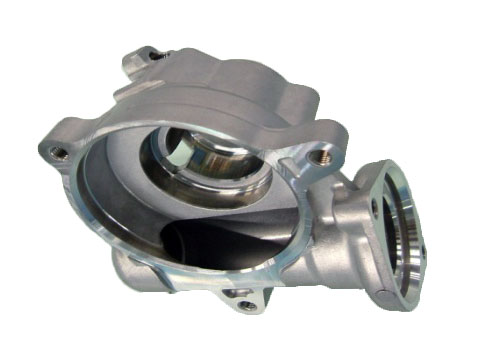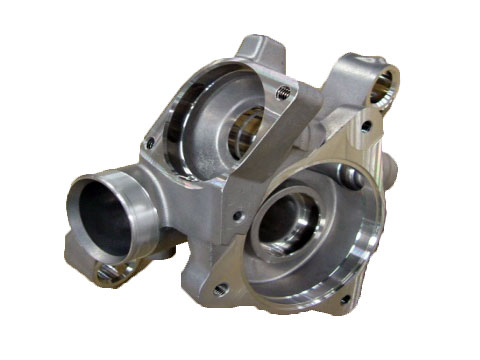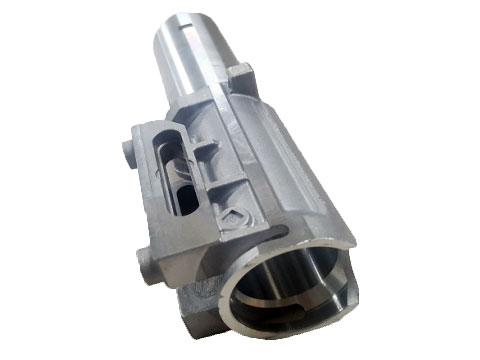 Required processing accuracy is down to microns. Our company achieves ultra-precision processing in parts manufacturing technology.
Our clients ask for bearings required for ultra-precision metal cutting. Final products are machine tools that are precise down to the micron, ball shaft ends for semiconductor producing equipment, linear guides and the like. Our company has unique production system designed for small quantity production.
Linear guide slider (3,200 pieces / month)

Manufacturing ball shaft ends (1,000 pieces / month)

Mono-carrier slider (2,000 pieces / month)

Prototyped parts, sample information
Our company supports client manufacturers with broad support, from prototype to OEM. We provide high value-added products.
Our company supports client manufacturer' mass production with support from sand mold casting to integrated processing. We manufacture all kinds of goods, from prototypes to parts, offering client' developers and offers VA VE proposals from the product design stage.
Total Machining Goods: Heat Sink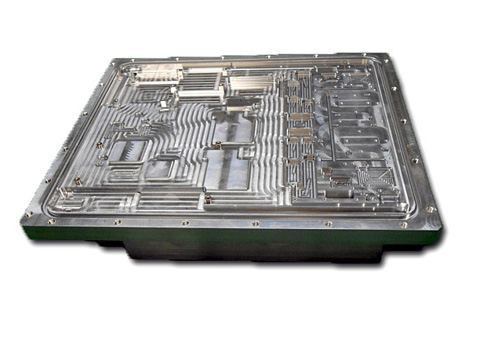 Sand Mold Cast Goods: EPS Gear Box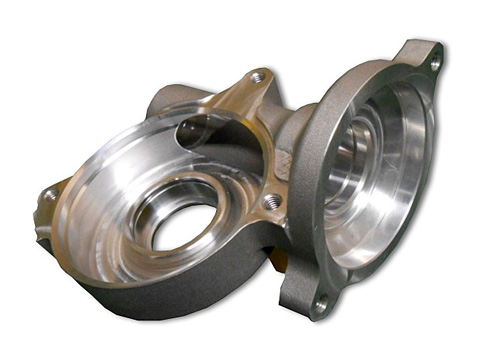 Iron Cast Goods: Column Assemble Housing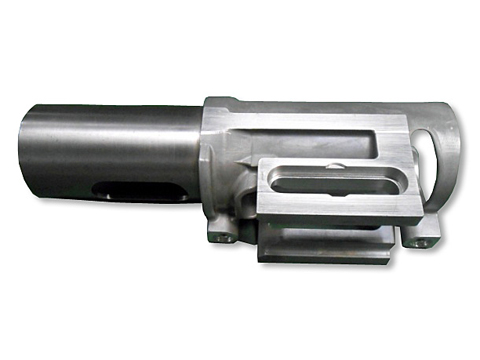 Plaster Mold Cast Goods:Column Housing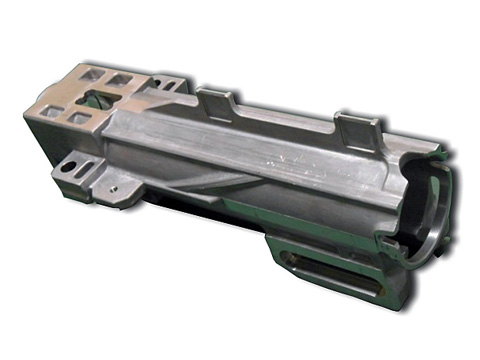 "All in One" processing
"All in One" processing = Products can be fully processed with one machine = compound machining
Quality stability and continuity
Asthe following picture shows, there are five processing reference position (for 2 products )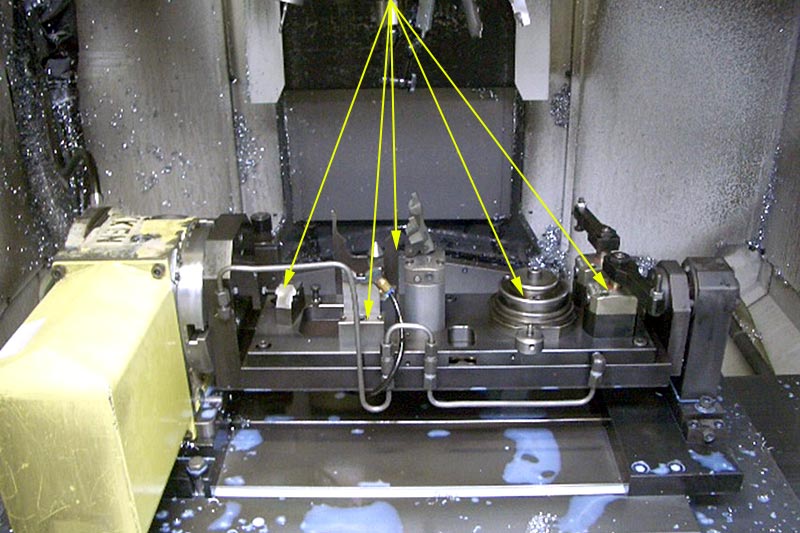 Making jigs that are standardized and compatible.
The following picture shows mounting screws and drilled holes.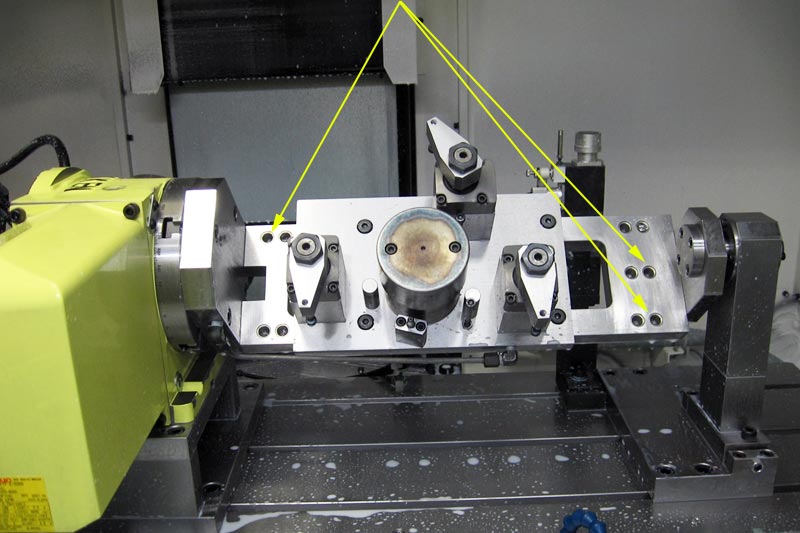 Compensate manufacturing tolerance with cutting blade tool.
As the following picture shows, diamond formed reamers are used.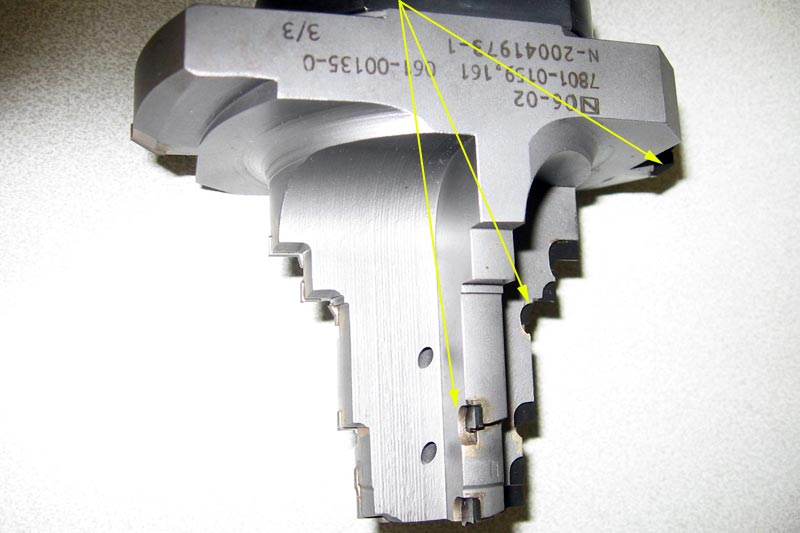 Simultaneous machining improves productivity.
As the following picture shows, inside diameters are machined simultaneously